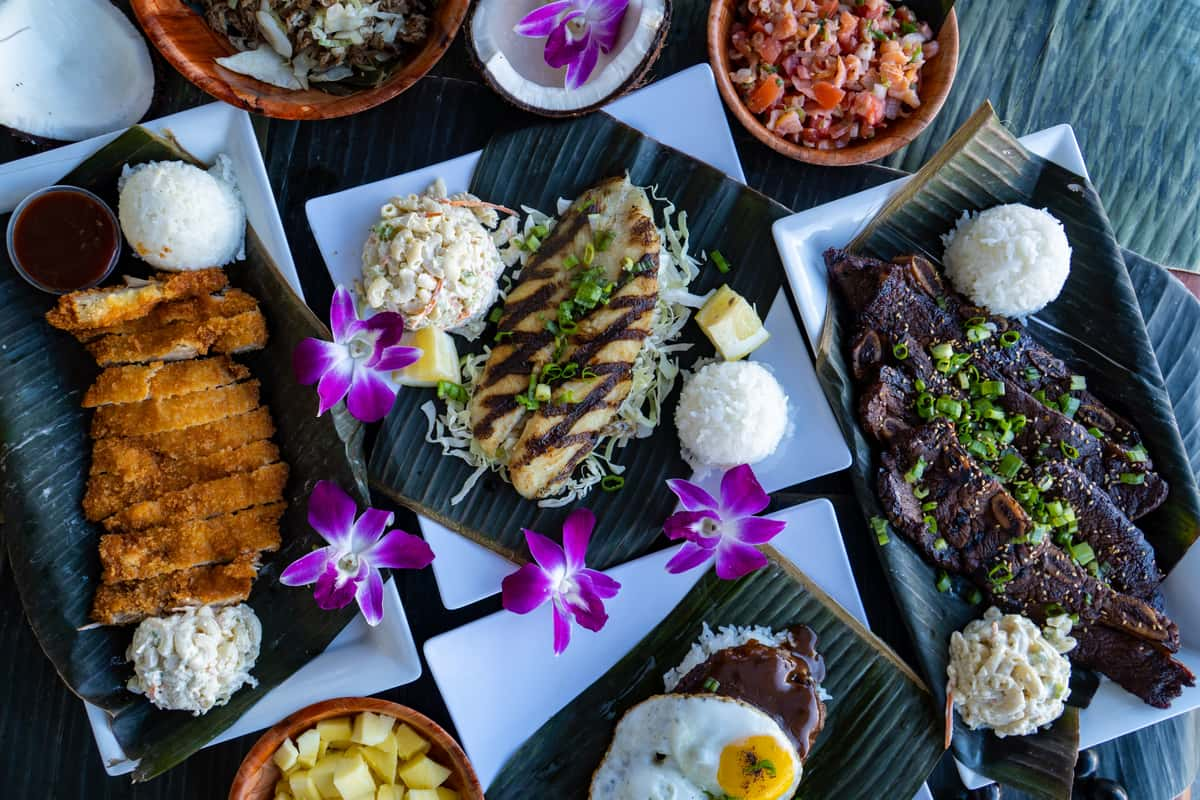 Testimonials
What Our Customers are Saying!
I have already recommended you to some friends who are having a Hawaiian-themed party in preparation for their annual two-week trip to the islands and will definitely keep you in mind for us in future. Now, to get you to open a Da Kine's in North County…Till next time, Chris"
Hi. We ended up having 62 people and the food was a big hit and just a little left for the next day dinner for Dave and I. Thank for such great service I enjoy working with you. Always, Cecilia and Dave Silva"
Nelson, fantastic food. Everyone raved about it. The kalua pig was simply amazing and best mac salad I've had. Thank you again and I look forward to the next order. Cheers and mahalo!"
Thanks! Your food was Delicious! Everyone asked me about it and I gave out your name and website. Your kindness and generosity was also greatly appreciated by me and my sister. Thanks again for coming through for the party. Kimberly"
Nelson, thank you so much for the great food for our son's graduation party—a HUGE hit! I thought one dad was going to cry when he realized that it was 'Nelson's food'. We really miss our Da Kine in PB! *********** (pardon my language!).
Everything was great and on time…no worries…Hope all is well at home and that we have an excuse to get your food again soon. We love it!! Take care. Cheryl McCarthy"
Hi Nelson, I just wanted to say a BIG THANK YOU for catering my party this Saturday. The food was OUTSTANDING and everyone enjoyed it. Thanks, Cera Sanchez"
Hi Nelson, thank you so much for catering our wedding. The food was amazing and everyone commented on how delicious it was! We will and are recommending you to everyone we know. Thanks again!!! Shay"
Hi Nelson—Your food was a gigantic hit!!! After years of sub-sandwiches and pizza for our Company lunches, folks were thrilled for the delicious change! Indyme will definitely be keeping you on file for future events. Thanks again! KK"
Hi Nelson. All of my employees were thrilled with your food. We had such a blast! Thank you for completing this order with little notice. When you get a chance, can you please email me the updated invoice? I am going on vacation starting Monday and need to expense this prior. Thanks again! Eric Weems, Operations Manager, MYFA Station Ops"
The teacher's loved their meal and big thank you for the good food. Several had not ever tasted Hawaiian BBQ so it was fun to hear them. I appreciate your assistance with this and will be in touch. I am planning a large party likely in April and am thinking this would be a good repeat. All the best, Heather"
Aloha Nelson! I wanted to thank you (and your son) so much for your delivery of that ono-licious Hawaiian Food for my daughter Brooklyn's first luau. It was a huge hit and luckily there is plenty left for us. Aside from the usual amazing dishes, the Ahi Poke and Lomi Salmon were fresh and fantastic. Also, I got plenty Hawaiian Sun from Nalani at Moku Hawaii and Primo's, Maui Brewing Company and Hinano's from BevMo. Thanks for the info.